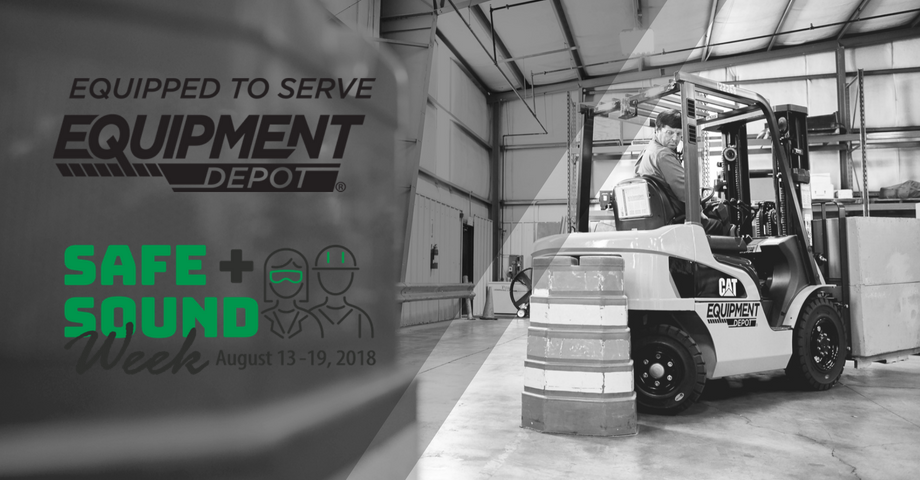 Safe + Sound Week, August 13-19, 2018, is a national event sponsored by OSHA to raise awareness and understanding about the importance of safety in the workplace. Successful safety programs help identify hazards before they become dangerous and reduce injury or illness within the company. Whether you do not have a safety program or have had one for years, Safe + Sound has resources and activities for you!
Here are some great ways to get involved to promote this Safe + Sound initiative
1. Send Out a Safety Memo
A simple way to start participating is sending out a safety memo to your team. Refresh everyone on the safety policies you have in place and communicate your commitment to a safe workplace
2. Perform a Safety Inspection
When was the last time you walked through your workplace to check for safety violations? If you can't remember, that probably means it has been too long. Take some time to make sure everyone is operating in a safe and effective manner.
3. Utilize the Resources OSHA Provides
OSHA has dozens of resources surrounding their Safe + Sound initiative. From safety memos and meeting agendas to presentations and flyers, the OSHA website has something to help everyone.
4. Establish or Review Your Safety Policy
Take this time to start or reinforce your safety program internally. If you already have a program, review it and make sure it is still serving your company effectively. If you need help establishing a culture of safety in your organization, check out our blog post for helpful tips.
5. Promote a Find + Fix Competition
At Equipment Depot, all of our branches are competing in a Find & Fix competition to encourage our team to proactively spot and correct potential hazards. Add an award element to your competition to potentially generate even better results.
Need more resources? Check out our safety blogs including How to Safety Operate a Pallet Jack, Your Forklift Safety Checklist and 5 Costly Forklift Safety Mistakes to Avoid.