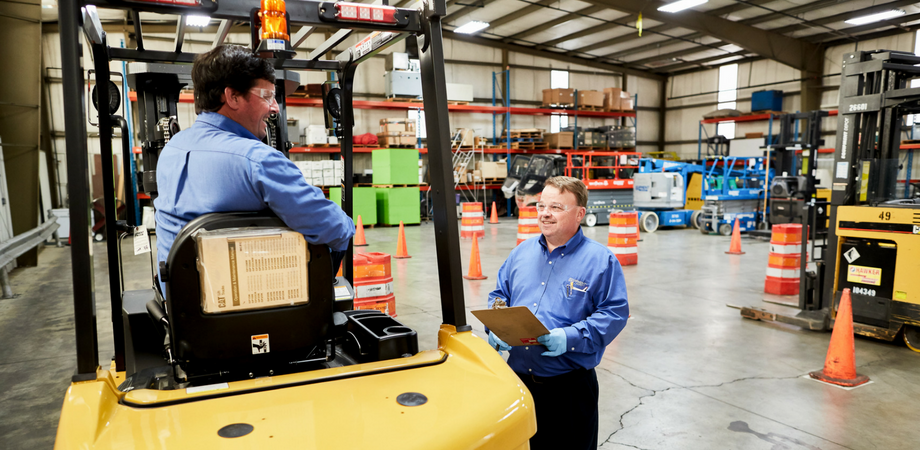 Promoting a culture of safety is one of the best ways to reduce workplace accidents. This can help prevent accidents before they happen. If everyone is committed to safety, you could see a vast reduction in violations and an increase in morale.
Use these 9 tips to promote a safety culture at your organization.
1) Assess Your Current Safety Culture
Before you can begin to improve your safety culture, you need to make sure you know where your company stands. Start by asking the following questions:
Is everyone aware of your current safety standards?
How committed is the staff, from upper management to contractor, to promoting safety?
Is there anything missing from your safety culture that should be implemented?
Are there any recurring mistakes?
Do you have a well-documented and easily-accessible standard for preventing hazards and addressing them if they occur?
2) Create a Safe Environment for All
It's important to promote a company culture that will not punish anyone who reports a violation. Beyond that, however, it is vital that you search for the root cause of a violation instead of placing blame on the easiest target. If you do not search for the primary reason of a dangerous situation, you are likely to repeat the same mistake in the future.
3) Appoint Someone to Champion the Cause
If you do not already have a Director of Safety, make sure you appoint someone to fill this role. This will allow a safety leader to take ownership of improving safe practices in your workplace. Otherwise, responsibility could be shuffled around and it will be much harder to make progress.
4) Get Your Leadership on Board
A culture of safety starts at the top. Make sure all your managers are 100% committed to holding themselves and their team to the standards you set. If they are not prepared to uphold them, they will not help bring about change within your company.
5) Educate Your Team
Constant communication is the key to upholding high safety standards. Short, daily or weekly meetings are a great way to refresh your team on tips to stay safe. These meetings should not last more than 15 minutes. Each one should focus on a specific topic.
6) Involve Employees
The best way to ensure you are running a safe operation is to get all of your employees invested in the culture. Listen to suggestions your employees may have about improving safety and allow them to take pride and ownership in the steps your company is taking to eliminate risks. You can even let employees take turns leading the 15-minute meetings. If every employee is committed to safety, you will see much better results.
7) Keep Contractors Involved
Don't forget to involve your contractors in the safety conversation, as well. Rules that apply to regular employees should also apply to contractors. Involve them in your updated processes in as many ways as possible so that everyone at your job site is working from the same standards.
8) Check Employee and Equipment Certifications
Are your employees certified to operate the heavy machinery they work with? Are the equipment all up to date? If not, you should immediately take steps to rectify these situations. Make sure everyone has the correct certifications. More importantly, make sure they are all still valid.
9) Monitor Your Progress
Promoting a safety culture is not a one-time event. Check your operations frequently to make sure they are adhering to the standards you have established. Set up a regular cadence for analyzing how well you are doing and compare this to where you were when you first did your analysis to see how well you are performing.
With these simple steps, you can start to improve the culture of safety within your company. If you would like to schedule operator training or need more advice about safety in your workplace, call us at 888.EQDEPOT.