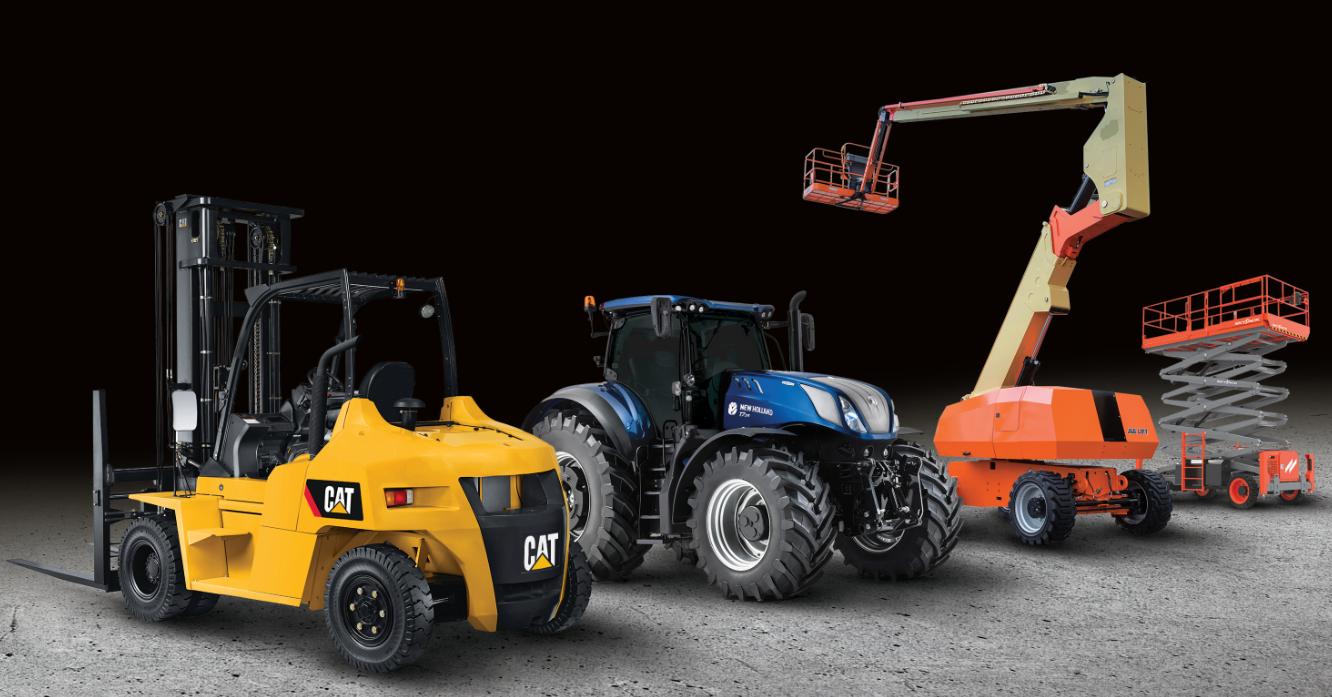 The best time to replace material handling equipment is not always obvious. If you replace equipment too soon, you may not be getting the full return on your investment. Replace it too late, however, and you may encounter production and capacity issues in addition to unscheduled and unexpected financial costs. Not to worry. We will explain the key factors to keep in mind to help you know when to buy a new forklift or other piece of material handling equipment.
Factors for Replacing Material Handling Equipment
There are several important reasons to replace or upgrade material handling equipment at the right time. These reasons include:
Maintenance costs may rise rapidly at the end of the equipment's life
Efficiency and performance may decrease to unacceptable levels
Equipment may become unsafe to use, even if repaired
Reviewing the following five factors will help you identify when to buy a new forklift or other piece of material handling equipment:
1. Previous and expected usage of the equipment — For a piece of equipment that has historically been heavily used, once it nears the end of its useful life — typically after 10,000 hours of use — it is usually best to purchase a new replacement. For lesser-used equipment or equipment that is not expected to be needed as much in the future, you may want to explore other options such as purchasing used equipment or leasing equipment as needed.
2. Age of the equipment — When considering the usage of a piece, 10,000 hours is a well-known benchmark. Of course, usage is separate from the actual age of a piece of equipment. For heavily used equipment, age may not matter because the 10,000-hour mark likely will be reached relatively quickly. More lightly used equipment, however, may be retired prior to 10,000 hours of usage as parts and components reach the end of their natural shelf life.
3. Equipment costs and accounting — As you consider when to retire a piece of equipment, your method of acquisition should play an important role in your decision. You may be able to upgrade leased equipment fairly easily, for example. If you purchased the piece of equipment, consider the return on that investment and whether purchasing continues to be the right choice for you.
4. Upgrade or refurbishment — Depending on age, usage and ownership, you should consider whether it makes more sense to upgrade material handling equipment or fully refurbish it. Equipment upgrades and refurbishments can often bring a piece of equipment to better-than-new status by updating components, adding accessories and fine-tuning calibrations for the task at hand. Also consider upgrades like electric conversions to save fuel costs.
5. Your goals and requirements — Your budget requirements are likely to play a key role in your equipment replacement decision. Be sure to consider the overall costs and value of all your options, not just the most immediate upfront costs. It is also a good idea to factor in the short- and long-term goals for your business. If production is forecasted to increase sharply, for example, you will want to make a decision more quickly so that you are not caught with a capacity or resource shortfall.
At Equipment Depot, we are here to help you get the right equipment at the right time. For answers to your questions about replacing your material handling equipment, contact us today at 888.EQDEPOT.