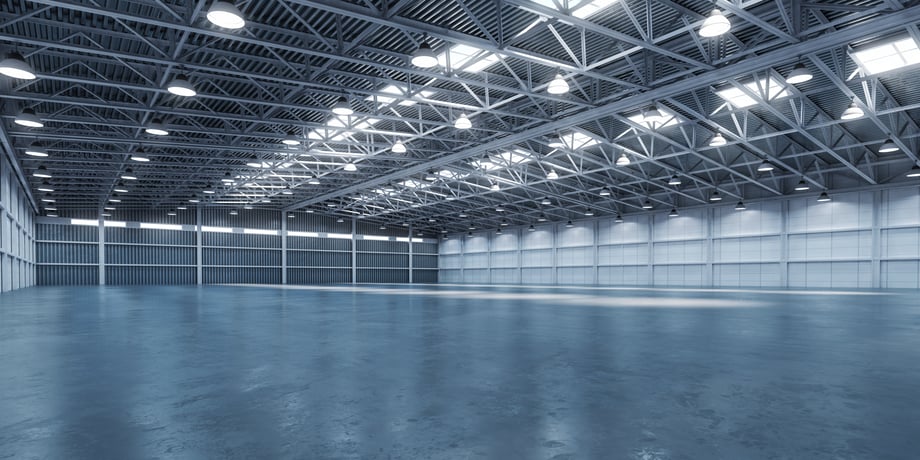 When planning to move into a new warehouse or distribution center, there are many factors to consider beyond size and location. Use the building checklist below to confirm the facility you select will meet your needs today while enabling the possibility for expansion in the future.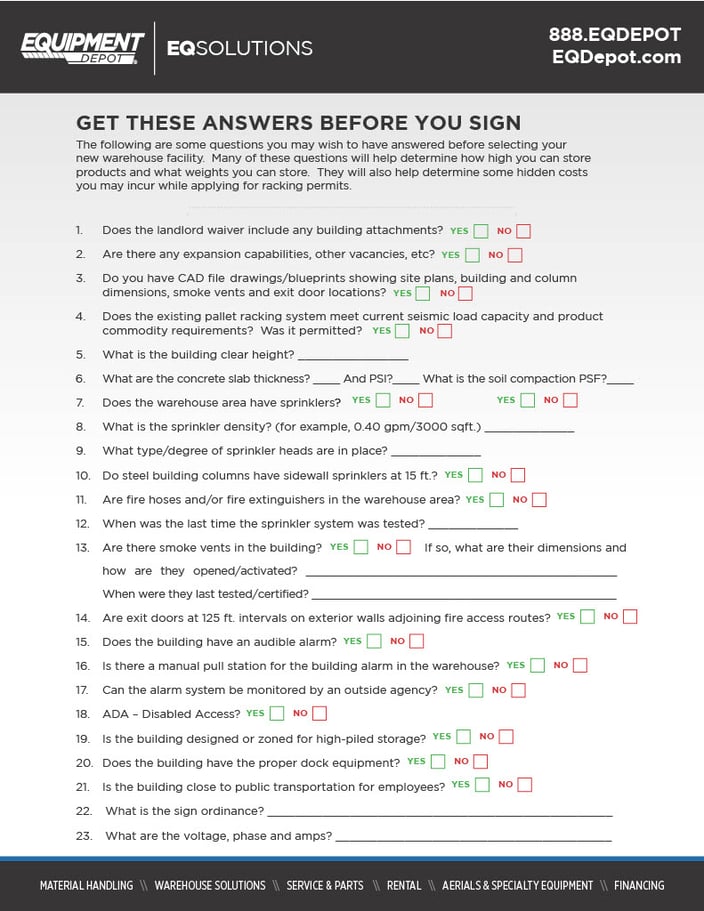 Need Help Setting Up Your Ideal Warehouse?
Once you've completed your checklist, what should you do next? When you need an expert to evaluate your results and determine whether this is the right warehouse for your business, our team at Equipment Depot is ready to answer your questions. And when it's time to layout your warehouse and purchase equipment from racking to conveyors to lifts, they have you covered. To talk with one of our experienced warehouse consultants and start your path towards setting up an efficient and safe facility, call 888.EQDEPOT today.