A forklift is an essential piece of equipment in any warehouse, distribution center or factory. Without it, it would be nearly impossible to efficiently move heavy objects in these environments. The strength and versatility of lift trucks certainly make life easier for the people who work in most industrial settings. However, the power that forklifts provide must be used with a great deal of responsibility.
Because forklifts are heavy machines designed for lifting and carrying large and bulky loads, the potential for danger is high. In fact, nearly 20,000 people are injured each year as a result of accidents involving forklifts. The good news is most, if not all, of these injuries can be prevented.
Knowing how to operate a forklift safely is critically important for any worker who uses one. Operators must be aware of their surroundings, loads and behaviors. For example, they must never allow anyone to stand or ride on the blades of the lift. It's also crucial that they always check underneath the forks before lowering their cargo.
Take a look at this infographic for vital safety tips to remember when operating a forklift. Share it with your team to remind them about their responsibilities when they're behind the wheel of a lift truck.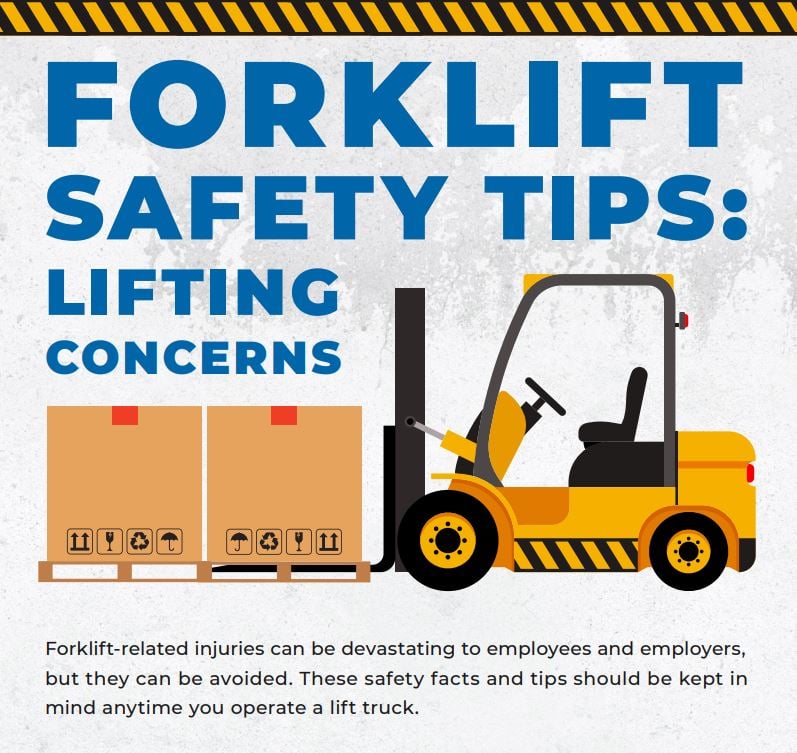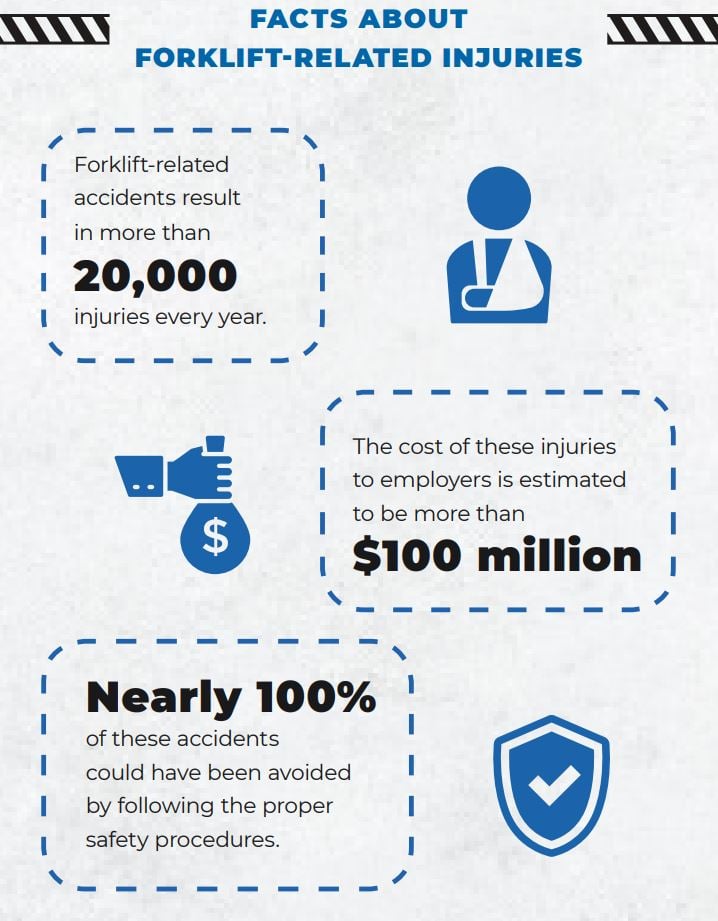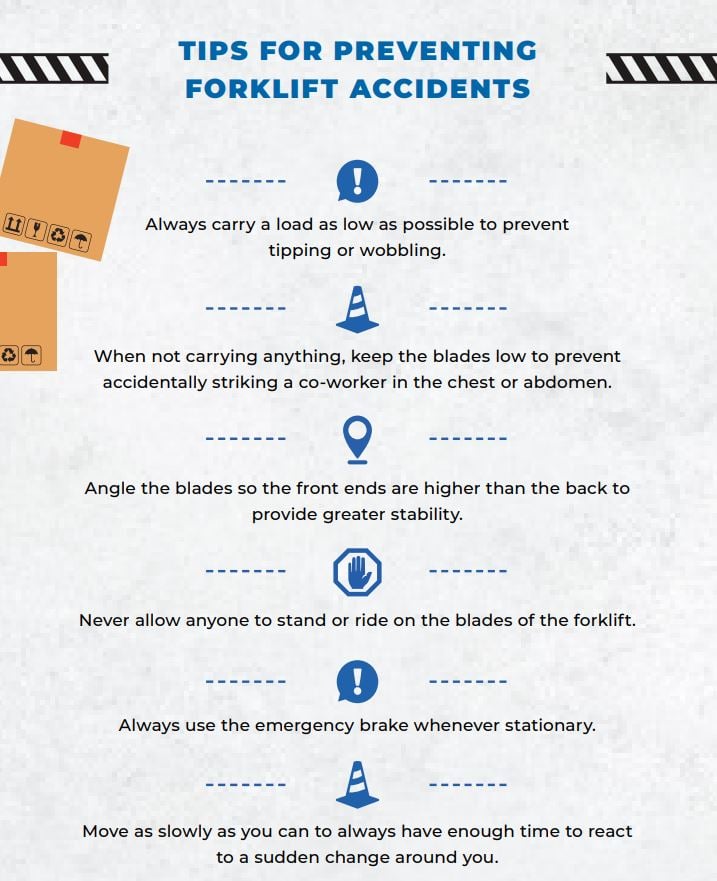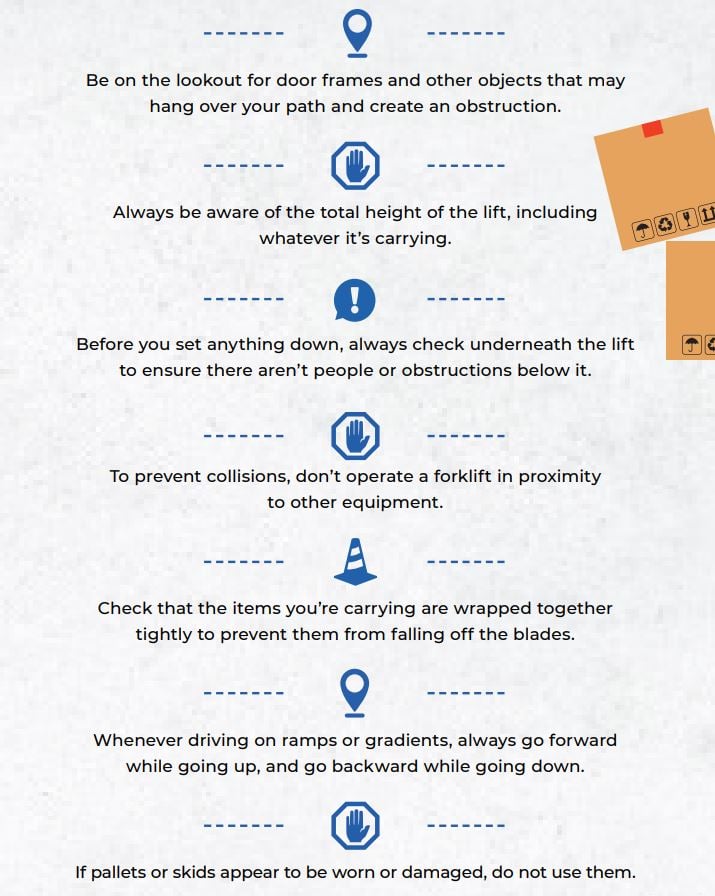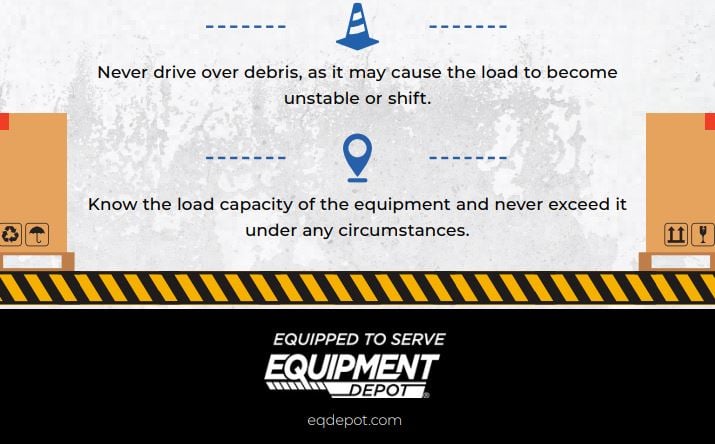 If you have additional questions regarding safety and training, please call 888.EQDEPOT or request more information today!