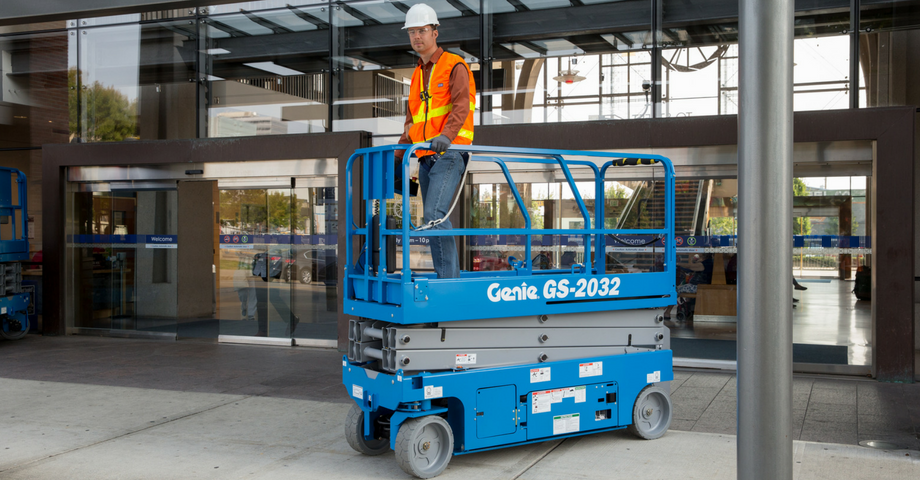 An aerial lift maintenance checklist is critical for safe operation of your equipment. Regular inspections are the best way to keep your equipment running efficiently, extend the life of your fleet, and keep your team safe. Furthermore, OSHA requires that a pre-start inspection be performed before each work shift.
Make sure your operators perform this check before operating an aerial lift.
1. Perform a Visual Check of the Aerial Lift Exterior
Inspect the aerial lift tires to make sure they are properly inflated and damage-free
Check to see if there are any visible leaks
Review all placards, warnings, operational, instructional and control markings for legibility
Ensure all mechanical fasteners and locking pins are in working order
Check all cable and wiring harnesses
Make sure there are no loose or missing parts
Ensure your guardrails are properly in place and stable
Check the outriggers, stabilizers and other structures
2. Perform a Visual Check of the Aerial Lift Interior
Test your lower level controls to make sure they operate correctly in case of an emergency
Test all horns, gauges, lights and backup alarms
Slowly accelerate and decelerate to test the steering and brake systems
Make sure your operating and emergency controls are functional
3. Perform a Check of the Aerial Lift Engine
Ensure that your aerial lift has all of the proper fluid levels
While you are checking the fluid levels, check again to make sure there are no leaks
If your aerial lift is battery powered, check the battery and charger
Perform an inspection of the hydraulic, air, pneumatic, fuel and electrical systems
4. Check for Environmental Factors
Once you have finished the interior, exterior and engine inspections, you should look around your work environment to spot potential hazards.
Check for windy or rainy weather in the forecast
Inspect the floor for drop-offs, uneven surfaces, holes and slanted floors
Remove and debris, cords and other impediments that could be in your path
Look for overhead obstructions you could run into
Make sure you know where all chemical lines, gas lines and power lines are
Clean any floors that are slick from grease, leakage and spills
The above list of equipment inspections should be performed before every shift that requires an aerial lift. Don't forget to check the operator's manual to see if there are any other inspections you need to perform that are specific to your equipment. You can find more information on OSHA's standards for aerial lift inspections here.
If an aerial lift is unsafe, you should take it out of service immediately. If you need to continue to your project and an aerial lift breaks down, your material handling partner should be able to provide you with a rental you can use to keep the job going.
For help servicing your aerial lift or to schedule planned maintenance call us at 888.EQDEPOT or visit www.eqdepot.com.