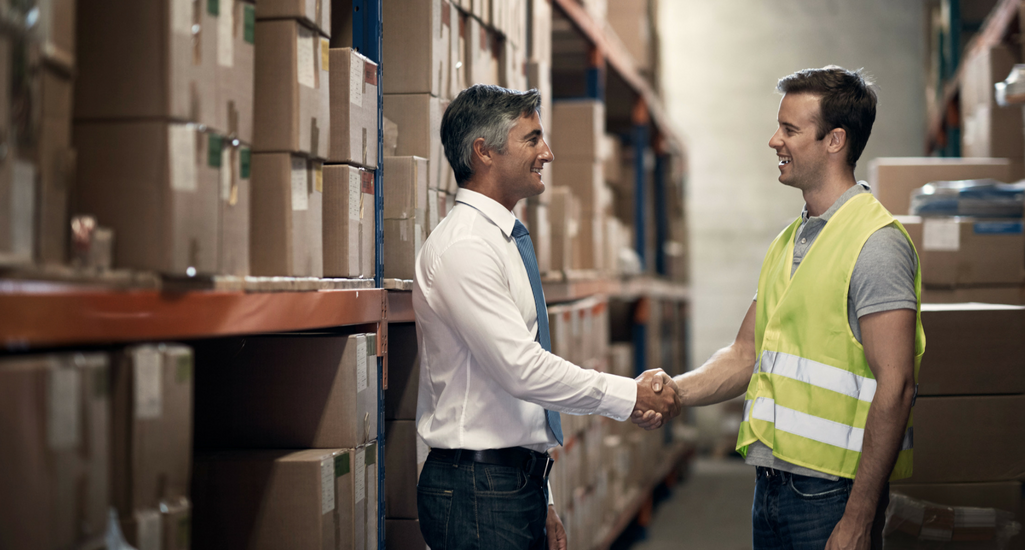 We spend a lot of time interacting with our customers during sales and service calls. What we have learned consistently is that customers value a quality business relationship. They want a material handling partner that is reliable, trustworthy, professional, knowledgeable and able to meet all their needs—from service and parts to rentals and training.
Here are the five most important attributes of a great material handling partner:
1. Industry-Leading Brands
Your material handling partner should provide a vast selection of equipment, enabling you to tackle a variety of projects to meet your needs. From forklifts and pallet jacks to scissor lifts and boom lifts, your dealer should be equipped and ready to recommend the best equipment for your operational needs.
You should also make sure their rental fleet is well maintained. You do not want to risk downtime from failed equipment.
2. Parts Availability
You want a business partner with a large inventory of parts on-hand. If not, you will end up waiting for the parts to come in. This can lead to increased downtime that you cannot afford. However, if you choose to work with a company with a large inventory of parts, they will be able to help you promptly if your equipment breaks down. Great companies might even go above and beyond to guarantee their parts, giving you the confidence to request the parts you need to keep your project moving.
3. A One-Stop Shop
Managing multiple vendor relationships can be time-consuming. Great material handling companies recognize this, thereby making it convenient for customers to turn to the same partner for all their needs. When looking for a new dealer, consider their entire portfolio of products and services. You have project deadlines and no time to waste, so be sure they can provide you with a broad range of equipment, service, parts and training, if needed.
4. Superior Service
Another important factor to consider is whether or not your fleet vendor can provide exceptional service. The service technicians should be able to diagnose and fix your equipment right the first time. Otherwise, you may have to find and pay someone else if the work is not performed correctly.
It is also vital to make sure your supplier can provide you with a rental while the equipment is being fixed. Be sure to ask about their policy on service, as well as the availability of rental equipment.
5. Accountability
You should always feel comfortable with your account manager, service technicians and other representatives of the company. They should take the time to speak with you about your concerns and be candid about repairs that are needed. Above all, they should treat your equipment and business priorities like their own.
When a supplier is not aligned with your long-term interest, then you should stop working with them. You should never feel like they are taking advantage of you.
The relationship should feel like a partnership built on trust and accountability. If trust is lacking, it might be time to look elsewhere.
Equipment Depot is proud to be America's #1 independent material handling and rental source. We pledge and promise to be the best service company in the industry. Period. This covers all aspects like parts, rentals, and service. Whether it be a customer service concern, repair need, or equipment delivery, our commitment to performance is guaranteed.
We are laser-focused on your success. Let us customize a solution to meet your operational needs. Visit our website at EQDepot.com to learn more or call us at 888.EQDEPOT.