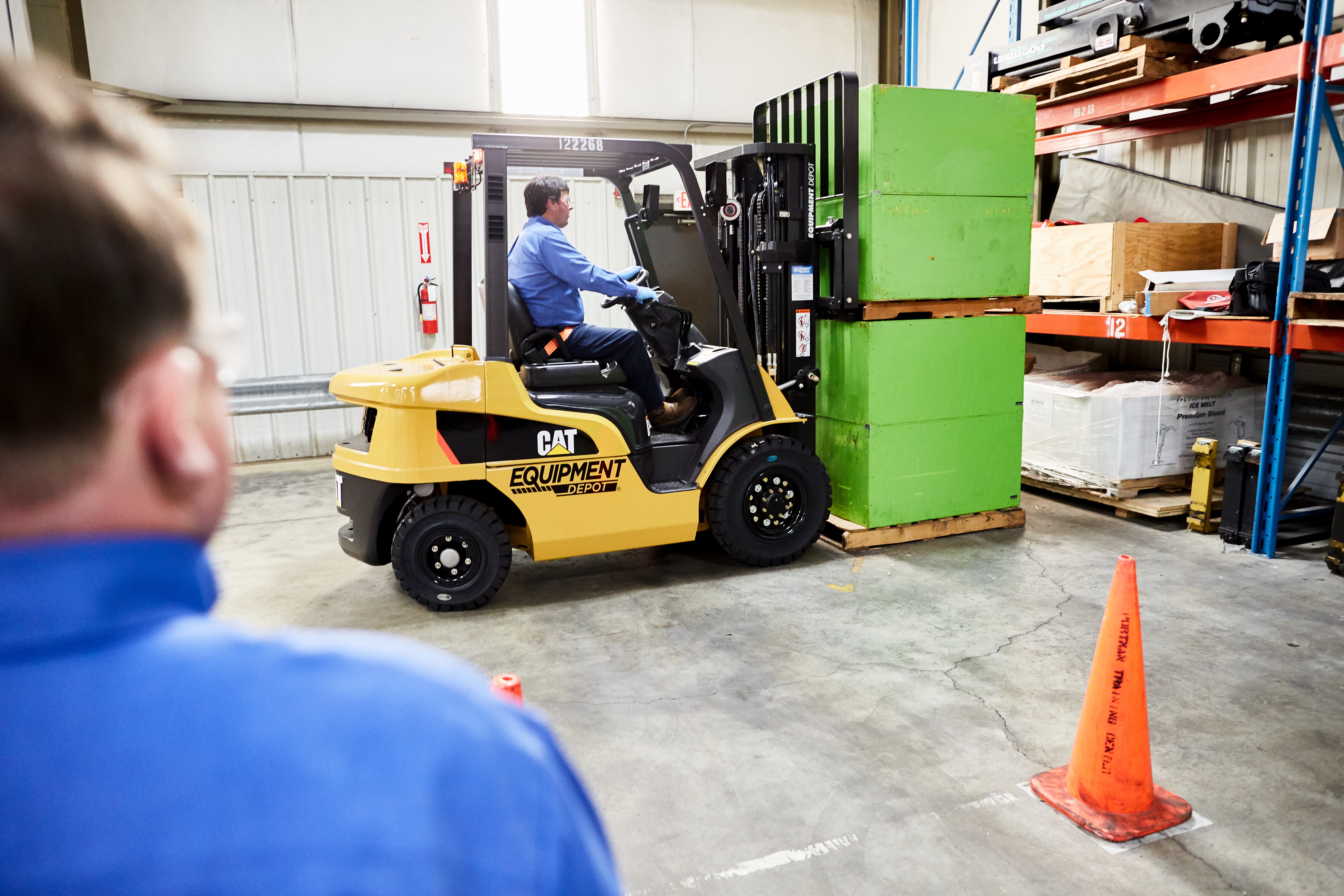 According to the Occupational Safety and Health Administration (OSHA), forklift-related injuries affect almost 100,000 people every year. There are many hazards that can potentially come with managing heavy equipment. As a result, OSHA requires the certification and training of drivers who use these machines. A forklift safety checklist can help keep you and your team on track, but accidents can still occur.
Here are some of the most common safety issues and how to avoid them:
Failure to Conduct Operator Training
Keeping your team safe begins with proper training. OSHA's standard on powered industrial trucks requires each employee to complete formal instruction, practical training, and a workplace performance evaluation. Employers are also required to train and evaluate each operator's skills based on the equipment and the work environment, even if a new worker is experienced.
Remember that forklifts vary, so training may vary too. Re-training every three years is also important. It helps reinforce safety fundamentals with operators. Plus, it helps them to stay current with safety updates.
Failure to Conduct Documented Pre-Operation Inspections Before Each Shift
OSHA requires all forklifts to be examined daily before going into service. Forklifts used on a round-the-clock basis must be examined after each shift. The operator should conduct a pre-start visual check with the equipment off and then perform an operational check with the engine running.
Operators who do not check their forklift for damage, leaks or other unsafe conditions before each shift are vulnerable to equipment failure, property damage, injury and death. A defective or unsafe vehicle should be removed from service.

Operators should record and report any equipment issues to a supervisor immediately.
Failure to Wear Seatbelts
Research has shown that failure to wear seatbelts can lead to injury or death. While seatbelts cannot prevent accidents, they can help prevent serious injuries.
The OSHA forklift safety guidelines states:
"OSHA's enforcement policy on the use of seatbelts on powered industrial trucks is that employers are obligated to require operators of powered industrial trucks that are equipped with operator restraint devices, including seatbelts, to use the devices."
Make sure you enforce seatbelt compliance with every worker on every shift.
Failure to Regulate Load Capacity, Center and Arrangement
Workers should always be aware of the rated load capacity of a forklift. They also need to know the load center. If the load center is far from the mast, the forklift may become unstable and tip over.
To prevent load-related safety issues, ensure each load is arranged in a safe and stable manner. Center the load as best as possible. Do not overload the equipment.
Failure to Ensure Visibility
Warehouses and other job sites often have restricted visibility. Remind workers to slow down at all corners and intersections. Advise your team to always look in the direction of travel and be fully aware of what is happening in the surrounding areas.
Workers should always confirm their route is clear. Sounding a horn as a warning at corners, doorways and entrances is a great way to alert people. Follow speed limits, keep a safe distance from other trucks, and avoid hazards by using headlights if working at night or outdoors. In some cases, you may need to use a spotter if there are dangerous blind spots.
Failure to Confirm Safe Floor and Ground Conditions
Surface conditions are an important part of safe forklift operation. Your operating surface must be strong enough to support the forklift, its load and the operator. It must also be free of holes, grease, oil or obstructions that could cause the lift truck to skid, bounce and possibly tip over.
When used outside, conditions such as potholes, mud, gravel, ice, snow, and soft soil can cause the forklift to get stuck or have difficulty breaking.
Inside a plant or warehouse, debris such as loose papers, dust, water or oil on the floor can also make braking difficult. Always keep the floors clean and dry.
In Conclusion
Safety starts at the top. If your employees see their managers ignoring safety regulations, they will also ignore them. Make sure your employees know they will not be penalized if they report safety hazards that could potentially lead to downtime.
These safety steps will only be effective if everyone on your team is vigilant. Encouraging your employees to be proactive in avoiding workplace hazards is also important.
Frequent training and inspections, along with operational safety precautions, will ensure your team continues to stay safe.
Asking the "Five Ws" can help:
Who? Who will be using the forklift, and are they trained and certified?
What? What is the load capacity, and is it aligned properly?
Where? Where will the work be performed, and what is the terrain and visibility like?
When? When was the last inspection, and is it aligned with OSHA standards?
Why? Why is this operator the best fit for the job?
Safety Excellence is our Priority
Our Safety and Training professionals are here to support your efforts to provide a safe and productive work environment. Contact us for all your safety training needs.